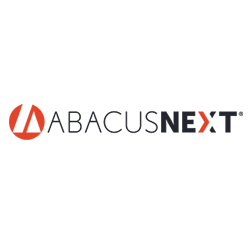 Part-Time Client Support Representative
San Diego, CA
Love tech? Make it your day job!

AbacusNext, a leading technology provider for legal and accounting professionals, is hiring Part-Time Client Support Representatives to join our team during our busy season.

This is a temporary position and will last from November 2019–April 2020.

We offer:
• Pay starting at $18/hr
• A flexible schedule
• A fun, fast-paced working environment

You must be available to start on October 28th or November 4th. This job is based at our corporate office in San Diego, CA and cannot be worked remotely.

Meet our recruiters and management team in person! Walk into our corporate office on October 17th between 11am-2pm. Come get to know us better and we will have stations set up for you to complete your application. Click "Apply now" for our address.
• Experience with help desk support software and ticketing systems preferred.
• Customer service experience.
• Experience with tax and law software is a plus.

• Friendly and tech-savvy.
• This position requires you to reside in San Diego county. We will not accept any outside San Diego applicants.
• Must have reliable transportation and the ability to travel to and from the call center.
• Technical knowledge in areas such as Windows Server, Network topologies, Active Directory, Group Policy, and Office 365.
• Strong attention to detail.
• Proficient understanding of Windows operating systems and core technology.
• Deep understanding of Windows Server2012 and 2016 environments.

• Provide client support and technical issue resolution via ticketing system, e-mail, and phone for the Virtual Server Environment.
• Follow standard ADS Support procedures; accurately log tickets using approved tracking software and methods.
• Communicate regularly with other team members about technology issues affecting systems operations and client workflow/production.
• Communicate in a professional, friendly, and efficient manner, striving to meet company's SLAs.
• Learn fundamental operations of supported software, hardware, and others as job requires.
• Work with other team members to propagate knowledge to the entire team.
• Configure and troubleshoot client's equipment to connect via Internet/Remote Services.
• Configure and troubleshoot hosted applications.
• Provide training to clients in the use of system and applications and best practice workflows.
• Obtain understanding of operating systems and application operations related to offered services.
• Provide creation of new accounts using provided software tools.
• Adhere to all company policies and standards.

• Excellent oral and written communication skills.
• Ability to follow directions thoroughly while also identifying potential areas of improvement.

We are an Equal Opportunity Employer.
13694